The International Clean Energy Solutions management team has hundreds of years of practical business management and investment experience from start-ups to Fortune 500 companies, in the United States and more than fifty foreign countries.
Dr. Christopher Economides, Chairman and CEO
Dr. Economides is a physician. He is a Board Certified in Surgical Pathology, in Clinical Pathology and in Cytopathology.
From 1986 to 2004, he served as Founder and the Chairman of the Board of SunVillage Homes, an adult living facility located in Hialeah, Florida. From 1985 to 1995, Dr. Economides served as Managing General Partner of Hialeah Associates, a Surgicenter comprised of an association of 80 doctors who founded the practice in 1983. From 1980 to 2000, he served as the Founder and CEO of Hialeah Pathology Associates (HPA) and Chairman of Pathology at Hialeah Hospital. From 1982 to 2000, Dr. Economides served as CEO of South Florida Pathology Associates (SFPA) and as Medical Director of SmithKline Beecham Clinical Laboratories (SBCL). HPA and SFPA employed 10 physicians. In 1999 both entities were acquired by Ameripath, Inc. (NASDAQ: PATH).
Dr. Economides served as President of Rosewood from 1995 to 2002. Rosewood was a successful real estate development company located in Weston, Florida.
Dr Economides has also served in other positions of leadership including:
Chairman of the Board, Hialeah Hospital (1996 to 2002)
Board Member of Hialeah Hospital (1992 to 1996), a not-for-profit hospital acquired by Tenet Health Care (NYSE: THC) in 1996
Board Member of Dimension PPO (1994 to 1999), a Health Maintenance Organization in Dade County, Florida
Board Member of NHP (1994), a Health Maintenance Organization in Dade County, Florida
Board Member of the Dade Community Foundation (1990 to 1996), a NGO philanthropic Association in Dade County, Florida
Dr. Economides is a Fellow of the College of American Pathologists, Fellow of the American Society of Clinical Pathology and Fellow of the International College of Surgeons and a Life Member of the New York Academy of Science and a Member of the International Academy of Cytology.
Dr. Economides speaks several languages including English, French, Italian, Greek, Spanish, and Arabic.
Scott Rohleder, Sr Vice President and CFO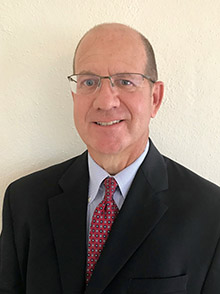 Mr. Rohleder has accumulated over 25 years of business experience. He is a CPA and University of Kentucky graduate. His career began with Price Waterhouse, Indianapolis in the audit department. After an early promotion, Mr. Rohleder was hired as the Controller of CRC Products, Inc., a 60 year old company that was a national leader in the distribution of institutional restaurant equipment and supplies. During his tenure, he was promoted to Chief Financial Officer and then Chief Operating Officer and finally, he was promoted to President. CRC Products made two acquisitions and began shipping internationally, and Mr. Rohleder was instrumental in leading the company into other new markets. Mr. Rohleder led the company to secure several contracts with the United States General Services Administration. In addition, his leadership allowed the company to secure the resources to successfully compete in the new construction market in which the company successfully won and completed contracts to construct institutional kitchens in schools and prisons. Mr. Rohleder also led the acquisition of Tipton Equipment Company that instantly made the company a regional industry leader in the refurbished kitchen equipment market. His responsibilities included strategy, finance, operations and marketing.
More recently, Mr. Rohleder served as the Chief Operating Officer of a membership organization comprised of business owners, Vice President of Operations of a national trucking company, and as the Acting Chief Financial Officer for a diversified publicly traded company headquartered in Australia. Prior to these roles, he was a Director in a full service accounting firm.
Marco Gravel, VP of Research and Development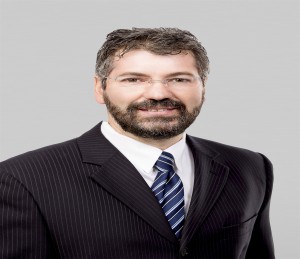 Mr. Gravel is a licensed attorney in Canada who obtained his undergraduate degree in Political Science and his Bachelor's degree in Law from the University of Quebec at Montreal.
As an attorney, Mr. Gravel managed a law firm that specialized in corporate law, commercial litigation and criminal law. He personally was involved with 800 cases in his 12 year tenure, including the largest criminal case in Canada which lasted 11 months and included 265 witnesses.
From 2008 to 2011, Mr. Gravel served as President of Fantasia Hotels, Inc. Fantasia was engaged in the development of a new hotel concept.
Since 2001, Mr. Gravel has served as a Director of Purmega Management, Inc. Purmega is a reseller of natural health products.
Mr. Gravel is one of the inventors of the ICES stove. Although not a professional engineer, he demonstrated an extremely high aptitude for science and mechanics at a very early age which gave him the foundation and persistence to solve several complex engineering challenges during the development of the stove. In 2011, Mr. Gravel followed his entrepreneurial calling and gave up his successful law career to pursue his passion for engineering and inventing. Since that time he has concentrated full time on the development of the stove.
Mr. Gravel is fluent speaker and writer in English and French.